0
1

2
3

4

5

6

Announcements
CMAT MBA MCA 2023 New batches open
MSc.IT, Data Science & Cyber Security Entrance New batches open
NIMCET MCA Entrance new batches open
About Arham Education
Arham Education is established with a motto of providing quality education for the student of all ages. We prepare students not only for the present but also for the future. With an experience of over a decades of founders, we always comprehends the significance of pedagogic service to the student community right from the base to build up the fundamentals and concepts of the child.

MBA
CAT, CMAT, SNAP, MAT etc are various entrance exam for getting admission into MBA colleges & B-school. Scoring high in various entrance exams opens the door for Top colleges.

MCA
CMAT or the Common Management Admission Test is an aptitude test conducted by the National Testing Agency (NTA) for getting admission in various MCA Colleges

M.SC IT
M.Sc. Information Technology (IT) is two year post-graduate program. The programme focus on to make students eligible for IT Industry and other research programmes.

Data Science & Cyber Security
Data Science courses includes study of algorithms and machine learning techniques, domain expertise etc. Cyber security is the protection of computer systems and networks.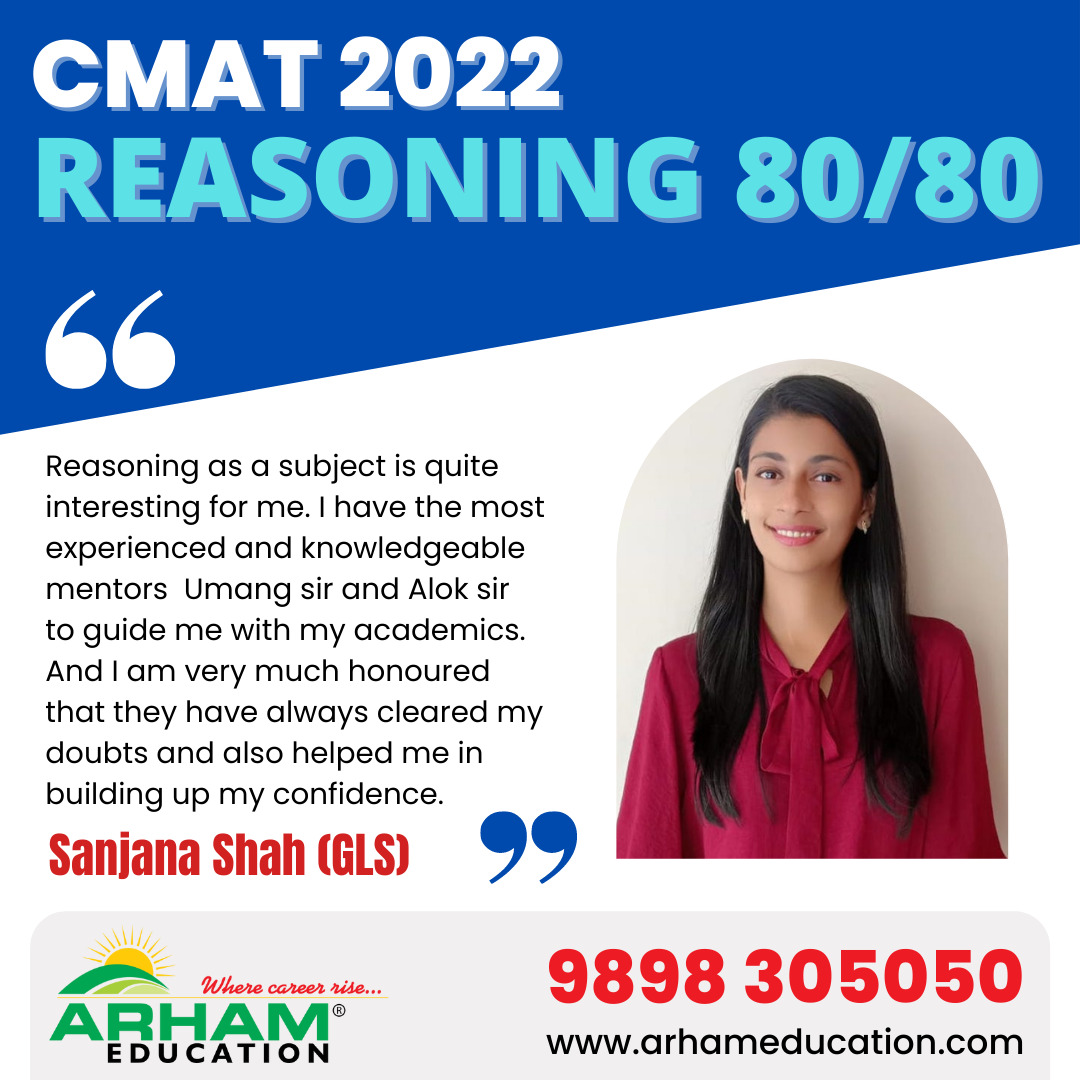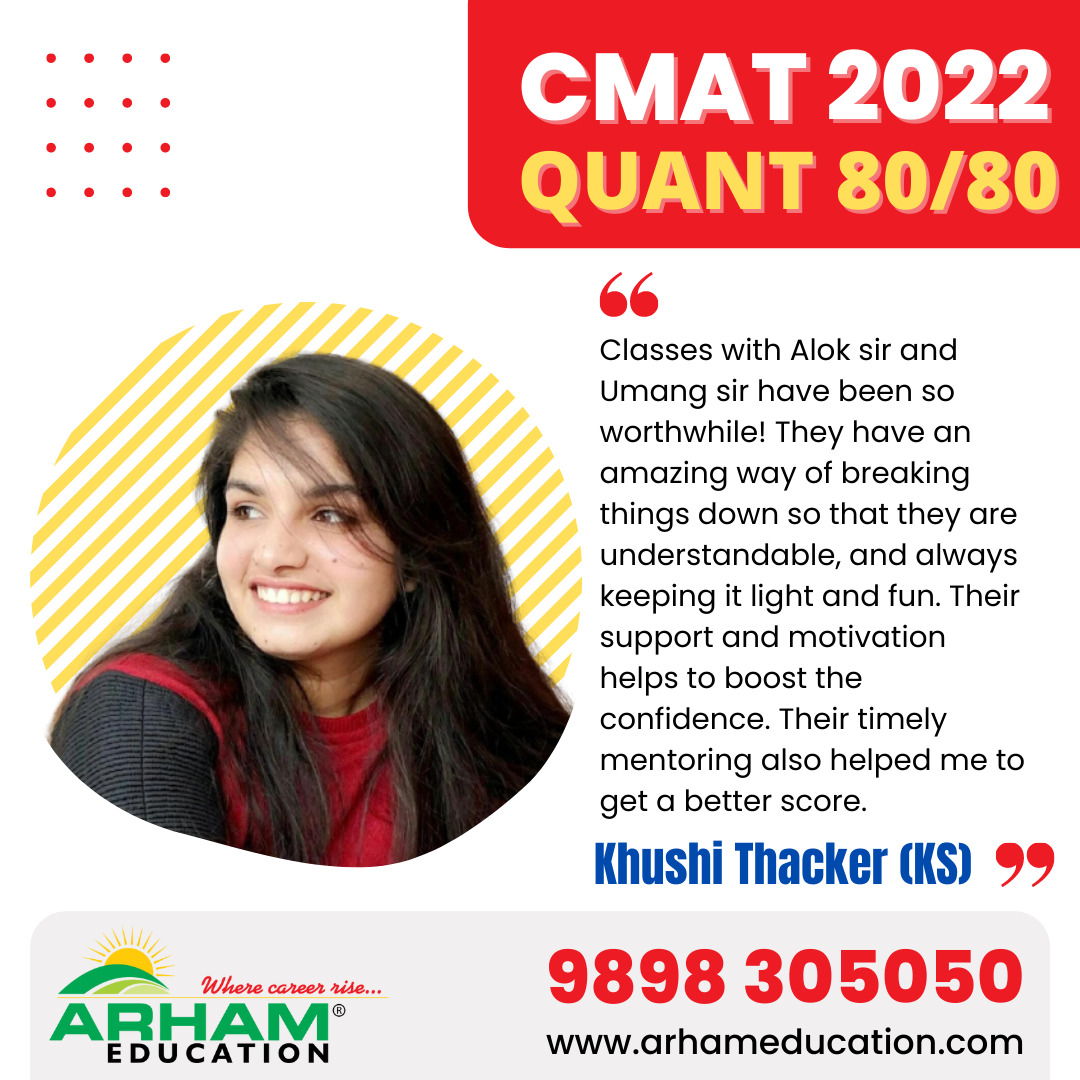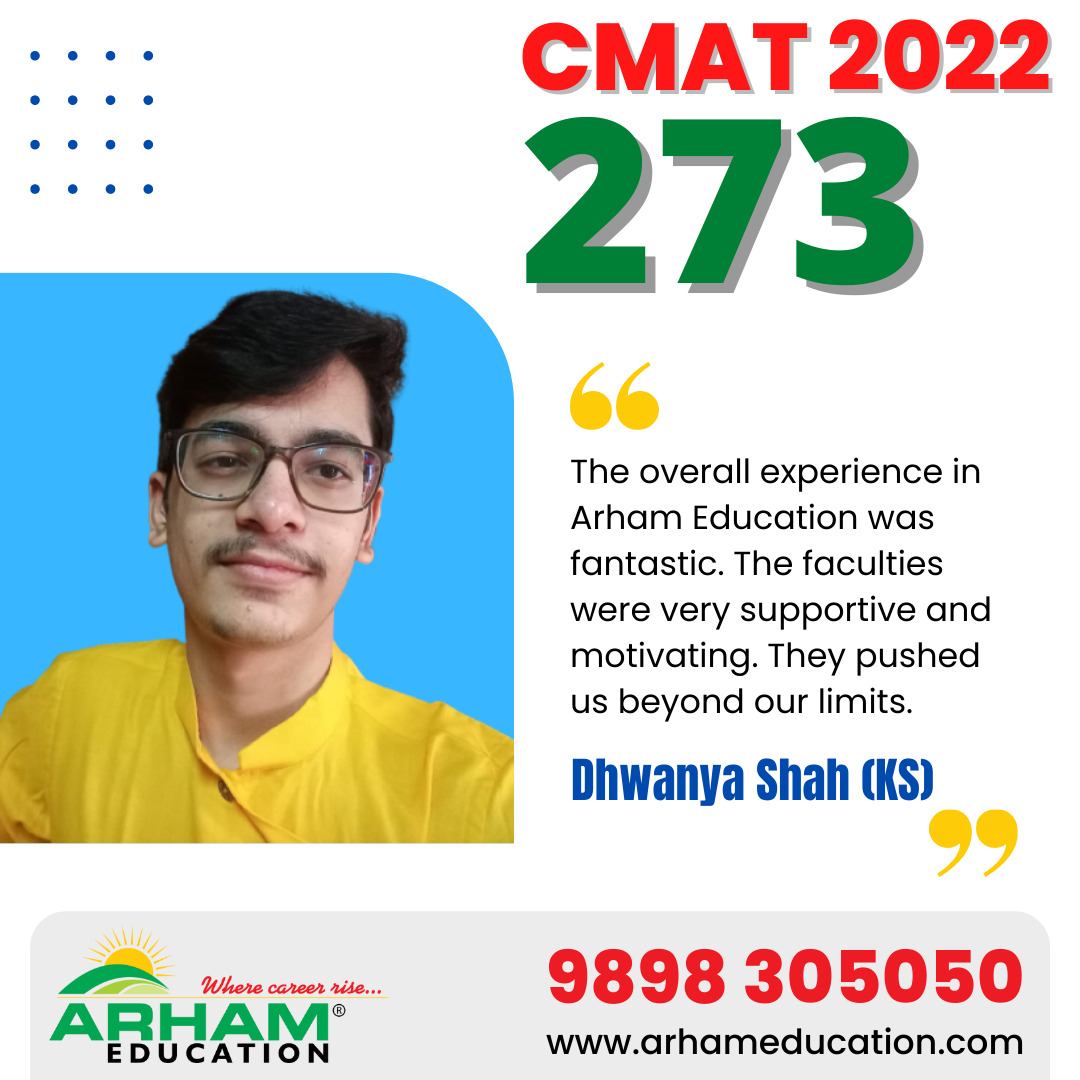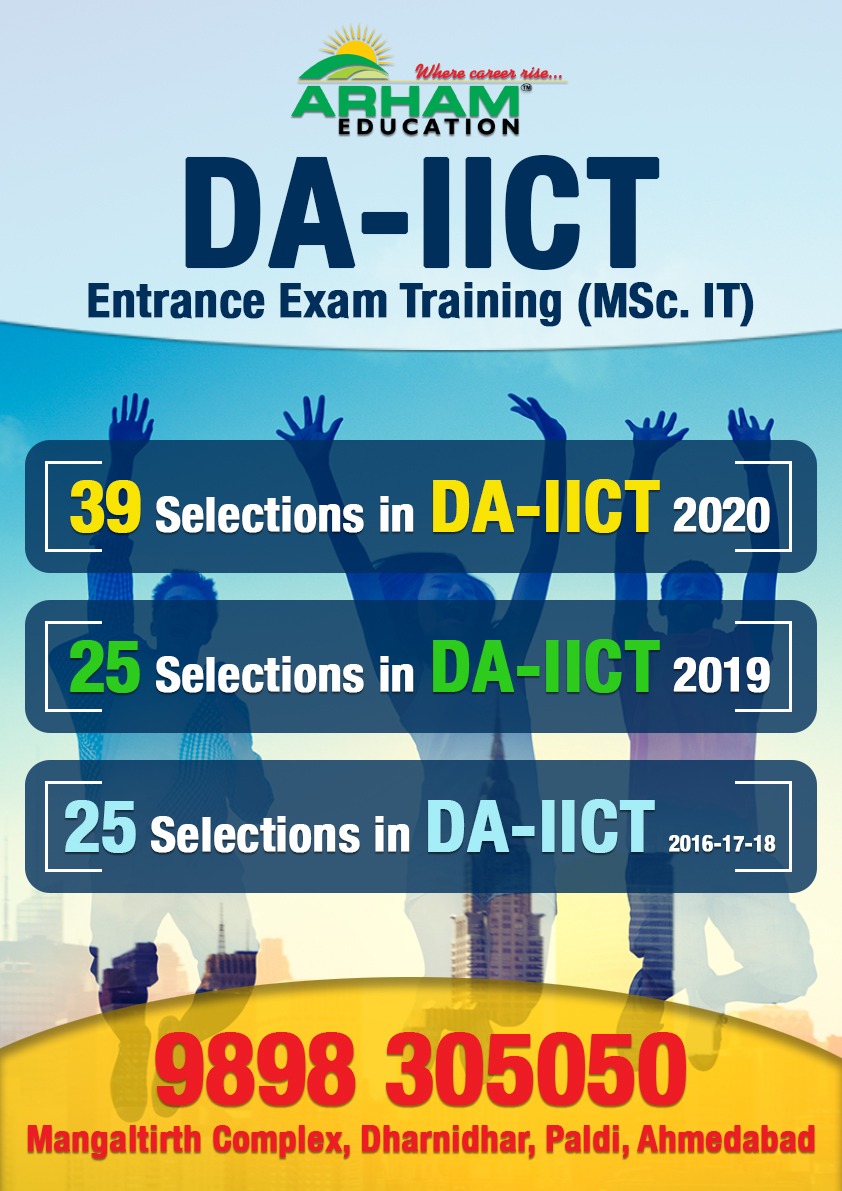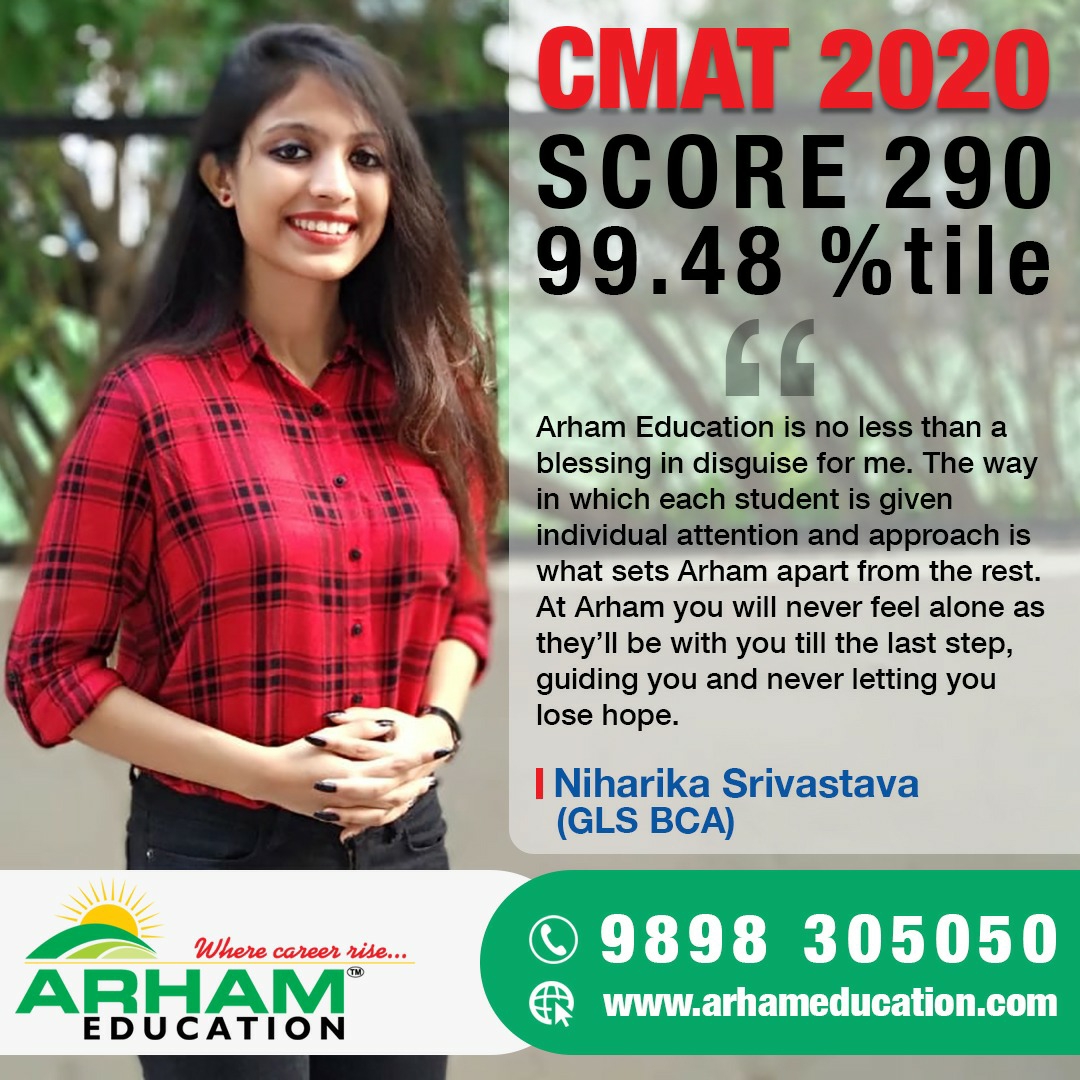 Testimonials
0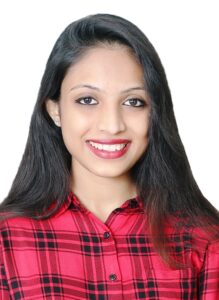 Arham Education is no less than a blessing in disguise for me. The way in which each student is given individual attention and approach is what sets Arham apart from the rest. At Arham you will never feel alone as they'll be with you till the last step, guiding you and never letting you lose hope.Niharika Srivastava ( GLS BCA )99.48 % tile CMAT 2020
1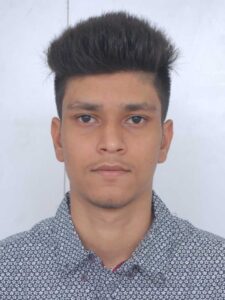 Thank you so much Arham Education for help and support for my CMAT exam. I have very much enjoyed it and you have given me so much confidence for the exam. KUSH PATEL ( KS )290 Score CMAT 2022
2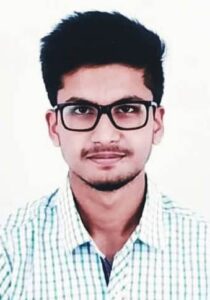 Arham Education has been very helpful, being at Arham for more one year it's my second home. The faculties are very helpful and knowledgeable, always willing to help and motivate you. The tests and the work put behind creates the success of an individual here.Darshan Jain ( GLS ) ( DA-IICT Data Science )
3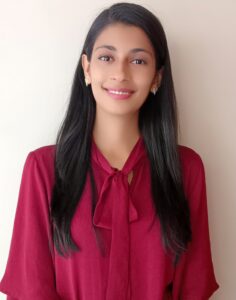 I have the most experienced and knowledgeable mentors Umang sir and Alok sir to guide me with my academics. And I am very much honoured that they have always cleared my doubts and also helped me in building up my confidence in CMAT exam.Sanjana Shah ( GLS )80/80 Logical Reasoning CMAT 2022
4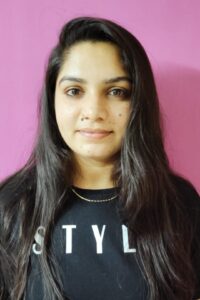 Classes with Alok sir and Umang sir have been so worthwhile! They have an amazing way of breaking things down so that they are understandable, and always keeping it light and fun. Their support and motivation helps to boost the confidence. Their timely mentoring also helped me to get a better score in CMAT. Khushi Thacker ( KS )80/80 Quant CMAT 2022